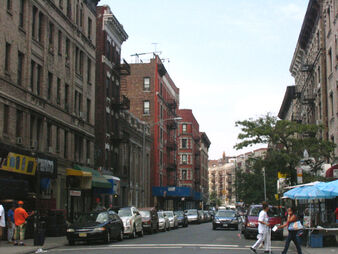 For years Washington Heights has been the home to various immigrant groups; in recent years, it has become the home of several Dominicans and Puerto Ricans. Drug trade is fairly prominent here and has led to elevated levels of violent crime. This has led to several clinics to be opened up, offering alternatives to the local Columbia University Medical Center for victims who might prefer to not answer questions.
Scenes Set in Washington Heights
Edit
Ad blocker interference detected!
Wikia is a free-to-use site that makes money from advertising. We have a modified experience for viewers using ad blockers

Wikia is not accessible if you've made further modifications. Remove the custom ad blocker rule(s) and the page will load as expected.